( Ghost Eden )
Another quickie because we got home late again! Paul and I spent Sunday in Richmond, where we met Cheryl at Maymont and walked through the gardens and regional zoo. It was very hot but there were lots of flowers and animals! Then we met Lin at Lewis Ginter Botanical Garden, which has its annual butterfly exhibit in the conservatory and giant Lego sculptures around the gardens.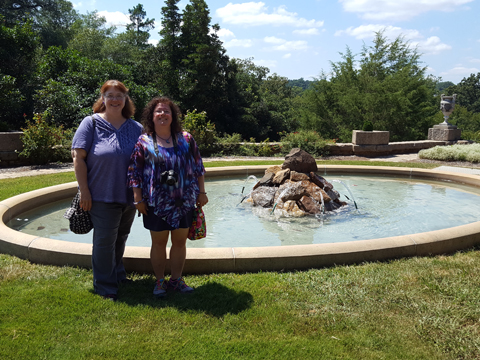 ( Maymont and Lewis Ginter )
We were going to go to Mexico Restaurant for dinner but it was closed. Instead we went to Thai Flavor next door, which was really good -- they make vegetarian curries without fish sauce, so Paul and I split red and yellow curries and swapped some of Cheryl's ginger tofu. Then we drove home in moderate traffic and picked up Maddy, who had had her first evening of training at the movie theater!